Suzuki WagonR – The Practical Looks
Let's get you through some highlights of Suzuki WagonR.
Body:
Suzuki new wagonr is one of the best selling cars produced by Suzuki in Pakistan. The recognized for its unusually tall build. Which includes a virtually vertical hatchback and sides, as well as a small bonnet. Giving it a rigid practical looks for an everyday family car.
Engine: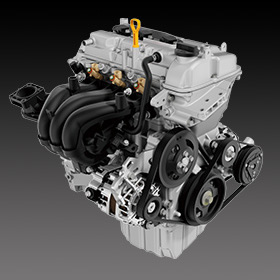 The sports the new generation Suzuki K10b Fuel efficient 1.0 Liter engine which is capable of giving excellent mileage and snappy performance all in one single package.
The K series powers popular models of Suzuki worldwide. In Pakistan, it is available in wagon R and Suzuki Cultus. Engine refinement is an ongoing effort and going forward to the company's new models. It will incorporate technologies that further enhance the attributes of high fuel efficiency, low emissions, superior performance, and NVH – Noise, vibration, and harshness.
Most important Wagonr 2019 Overview in Pakistan. It is powered by a 3 cylinders K Series DOHC 12 Valve Engine power of 67 hp @ 6200 RPM and has an engine of 998cc. It has a torque 90 Nm @ 3500 RPM. Fuel Capacity in Litres 35 liters. It has a Fuel Injection system It has a Top speed of
180KM/h
It is available with the Manual transmission. Depending upon the variant and fuel type the Wagon R has a mileage of 21.5 kmpl to 33.54 km/kg. The Wagon R is a 4 seater Wagons and has a length of 3600 mm, the width of 1475 mm and a wheelbase of 2400 mm.Engine Description: 1.0-litre Petrol Engine(cc).
Interior:
Interior is totally practical. With the most useful feature available along with analogue air conditioning controls and a music player / FM radio for entertainment. Comfortable seat with manual adjustment and central locking.
In Suzuki Wagon R 2019 interior features the use of beige and black plastic trim pieces. The front and rear seats are covered in fabric. The features on the WagonR VXR include air conditioning as standard, power steering and 2-speaker stereo audio system with CD, AUX and USB input as standard.
Options on the base models include air conditioning, deluxe fabric upholstery, security alarm. Most importantly the overall interior of the 1st Generation Suzuki Wagon R 2019 features a decent amount of interior space in both the front and rear for a hatchback. It also offers a decent level of comfort.
Mileage:
The new generation K10b engine is capable to produce up to splendid 20 kilometers per liter mileage as the engine is highly fuel efficient.
The average FUEL ECONOMY is as following.
MILEAGE CITY is 20 KM/L and
MILEAGE HIGHWAY is 22 KM/ Liter
Because regular periodic maintenance is very important So for the optimal performance of Suzuki Cars following Periodic maintenance schedule is recommended.
First Free Service FFI at 1000 KM
Second Free service at 5000 KM
Third service at 10000 KM
Every 5000 KM
for more technical details visit
For booking call
03332154521
For buying used Suzuki wagonr visit